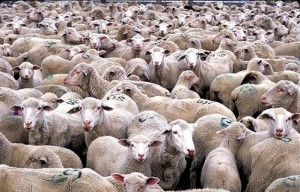 All the talk in the last 24 hours has been about the NASCAR "secret fines"  Well, the secret is out, the two drivers fined $50,000 were Denny Hamlin and Ryan Newman.
Many driver's gave their opinions yesterday on this issue, all following the company line and stating that NASCAR did the right thing.
The comments that got my ire up the most was that of Tony Stewart.  In his press conference, he is quoted as saying:
At the same time, I'm going to blame you guys (media) and you guys have to take some of the responsibility for it. When you finally tell someone that the racing is bad enough, long enough, you're going to convince people that it really is. The result of that is not having as many people in the grandstand because of that.
Mr. Stewart, I believe I am a fan that thinks for herself and always forms her own opinion.   Yes,  the "media" is always there expressing their own take, however, don't short change your fans and the American public as being a herd of sheep.   I understand that you like your job and you want to keep your job until retirement, but you should also remember that us sheep help you keep that job.
NASCAR still has my heart and I am still in love with the sport, but I have my own mind, that I use regularly and I never ever roam with sheep.