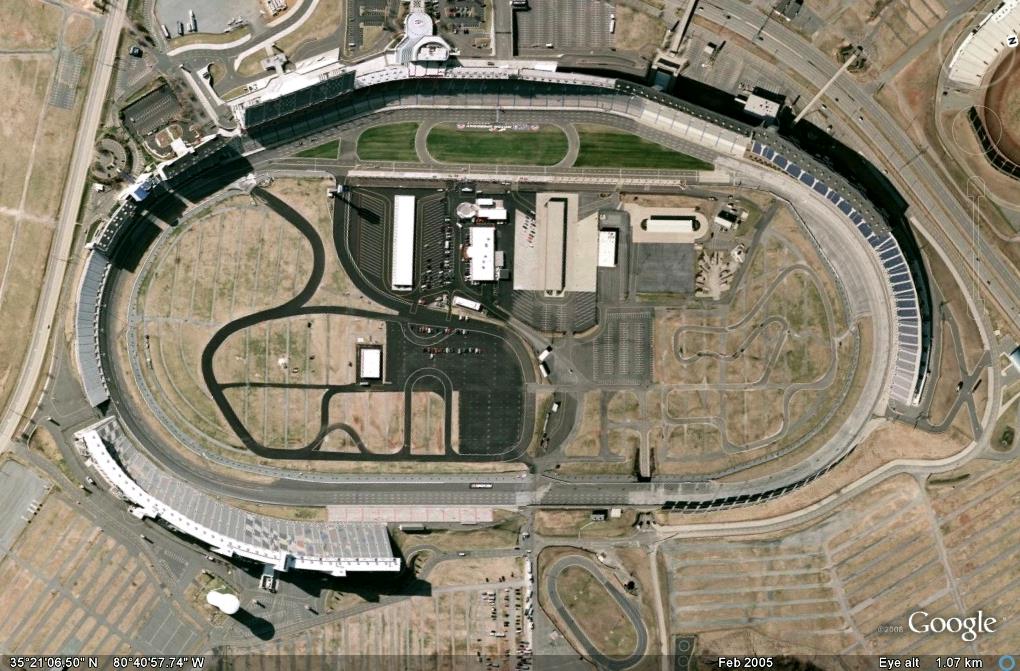 The fifth race in the chase takes us to Lowe's Motor Speedway in Charlotte, North Carolina.  This 1.5 mile racetrack has a front stretch of 1952.8 feet and a back stretch of 1360 feet.  The turns are banked at 24 degrees and straights are at 5 degrees.
In past years Jimmie Johnson was the master of this track.  He has 5 wins here, however, only 1 since NASCAR when to the COT car.  If this was the pre-COT car, he would be my pick this week.  Don't get me wrong, I fully expect he and Chad will make every effort to have a maximum points day which would include getting the win, but I don't think this will be his day for checkers.
Kyle Busch and Jamie McMurray had great practice sessions even getting the attention of the Brett Griffin the spotter for the Elliott Sadler 19 car.  Brett tweeted: "18 & 1 are gonna be fast tomorrow night ladies & gents. Pole sitter will probably be borrowing a setup based on his times…"  So, I would take his advice and watch these two on Saturday.  They will be mad fast, but Kyle Busch hasn't learned the art of winning Cup races.  He's a master at Truck and Nationwide races, but not Cup.  Some may ask, all the "other" racing he is doing is killing his Cup races….I tend to ask the same question.
Jamie McMurray has been a star this year that is for sure.  I expect he will run top 5 or top 10 all day, but I think my pick of the week just might be better than the 1 car will be Saturday.
My pick of the week is Jeff Gordon.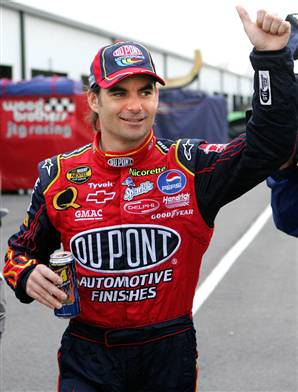 He was able to nab the p0le position for the race, but had iffy practice sessions.  However I really think his team will pull it together and get that car adjusted to his liking by the end of the race.  Gordon looked faster in practice once the Sun went down and the track got cooler.  That will play into his hands at the end of the race.  Not only that, but Jeff really really needs a win.  He has been so close all year and I think the win less drought has a huge chance of ending on Saturday.
Points as they stand before Saturday's Bank of America 500:
1. Johnson    5673
2. Hamlin    -36
3. Harvick    -54
4. Gordon    -85
5. Stewart    -107
6. Ku. Busch    -140
7. Edwards    -162
8. Burton    -177
9. Ky. Busch    -187
10. Biffle    -215
11. Kenseth    -241
12. Bowyer    -247
NASCAR Contdown: ABC – 7:00pm/et
Television Race Coverage: ABC – 7:30pm/et