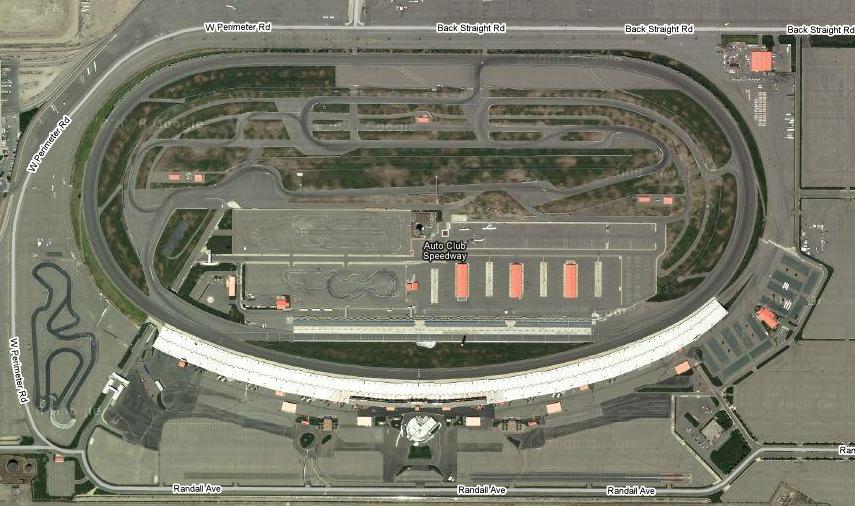 The fourth race in the Chase takes us back to Fontana California to the Auto Club Speedway.  This track is a 2 mile D-shaped oval with 14 degree banking in the corners,  11 degrees on the front stretch and 3 degrees on the backstretch.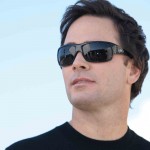 At this racetrack, you cannot pick against Jimmie Johnson.  He has 5 wins here, the last one in this years  spring race.  So, I won't waste any time in saying, the 48 team is my pick of the week.   My friends and family would be totally freaked out to hear me say that I am actually pulling for Jimmie to get his fifth championship in a row.   Usually I am so sick and tired of Jimmie winning everything, but this year, we could be watching a historical event that we may never see again.  The accomplishment of getting 5 titles in a row in this day and age of NASCAR racing is absolutely unheard of!  And you HAVE to give this team credit.  Jimmie and Chad are a perfect match.  Do I believe Jimmie would have accomplished this without Chad?  No, I don't.  Chad is the best crew chief in the garage right now.  I took the opportunity to listen to the 48 team on the radio last week and Chad amazes me.  On the Inside Nascar show this week, the panel theorized that Jimmie must give great feedback to Chad.  Not the case…his reports back to Chad are very short and to the point, but not elaborate.  He will say things like, "loose in, loose off, tight in the middle".  Unlike other drivers I have listened to, this is short and sweet.  Obviously they don't want to say much on the radio so other teams don't pick up on what they are doing to adjust the car and you never ever hear Chad announce what adjustments they just made.  Chad seems to be able to take these short descriptions and always make the right adjustments to get Jimmie better each pit stop.  There are other crew chief's that just don't have that ability (Lance McGrew for one!).
The talent of Chad does not minimize the talent of Jimmie.  I swear this is the only guy that can drive these buck board COT cars.  He also has the ability to adjust his driving style to whatever the car is doing.  On top of that, I believe this guy is intense, intelligent and driven to win.
Chad and Jimmie would be crazy to break up their partnership until they have won the most championships in NASCAR history…EIGHT!  I believe Jeff Gordon would have won eight if he and Ray had not broken up.  The chemistry between Chad and Jimmie works.  You have the best crew chief and you have the best driver.  Without each other, I don't believe they would be this successful.
Pit Road: 2,200 feet long with 44 individual pit stalls
Pit Road Speed: 55mph
Pit Window: Every 40-44 laps, based on fuel mileage