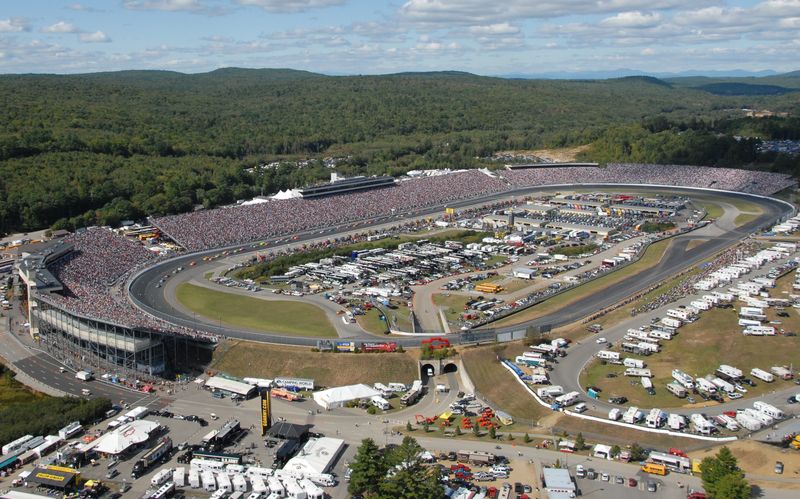 The first race to the Chase takes us to Loudon, New Hampshire and the New Hampshire Motor Speedway.  This track is a 1 mile oval with variable banking in the turns at 12 degrees, and the straight away being virtually flat at only 1 degree.
Only 4 of the Chase drivers qualified in the top 10 for Sunday's race, those being Clint Bowyer, Tony Stewart, Kyle Busch and Carl Edwards.  For full qualifying results, view here.
Brad Keselowski grabbed the pole and I am wondering…will this be his break out race of the year?  BK has been struggling in the Cup division for many months and with his pole qualifying position gives him a great opportunity to either get a top 5 finish or even better, a win!
A great story line would be Clint Bowyer nabbing a win this weekend and going from worst in the chase to first.  His team's performance in the last weeks and his talent on short tracks puts him in a great position to pull off that feat.
Two other drivers that we can't count out for checkers this weekend is Kyle Busch and Jimmie Johnson.  With Busch's determination and deadly desire for a championship, could put him in winners circle.  For Johnson, well we know what he and Chad can do.   He didn't qualify well, (none of the Hendrick cars did), but Chad is the master of wrenching on the car during the race to get it right and get that 48 car across the line first.
My pick of the week is Tony Stewart.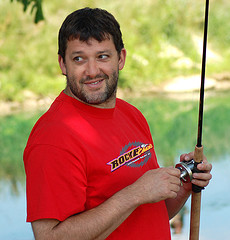 Stewart is a cool customer who  has no issues in handling pressure when battling for a championship win.  He has a 2nd place finish in the summer race, a 14th in the fall of '09 and a 5th in the summer of '09, along with wins in 2000 and 2005.  Stewart only has one win this season, but he always knows when to turn up the heat and a win on Sunday would build their team's momentum.
Race can be view on ESPN on Sunday Sept. 19th at 1pm ET.
Estimated Pit Window: Every 75-80 laps, based on fuel mileage
Superspeedway: 1.058 mile oval
Race length: 318.485 miles
Laps Run: 301
Turns: Banking: 12 degrees; Straights: 2 degrees
Length of Straights: Frontstretch – 1500ft; Backstretch – 1500ft
Grandstand Seating: 95,491