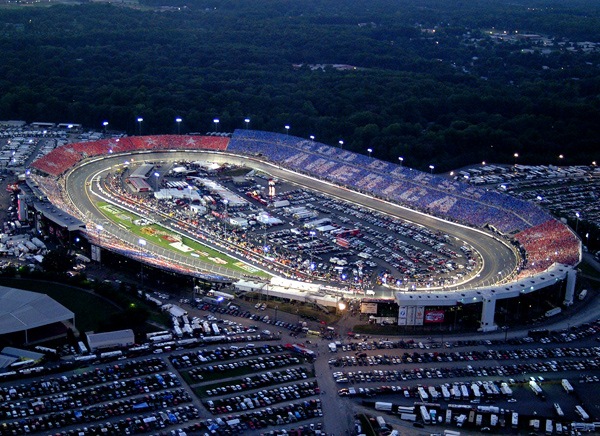 Saturday night is the last race before the Chase begins and the Series takes us to Richmond International Raceway.  Richmond is a 3/4-mile, D-shaped track located just outside Richmond Virginia.
All but two of the top-12 drivers in points will be locked into the Chase.  Of that group of two, one driver, Greg Biffle, is virtually locked in, as all he has to do is finish the race second-to-last or better, or, lead one lap, to clinch.
That means that realistically, only 12th place is up for grabs and Clint Bowyer has a 117-point lead over 13th-place Ryan Newman. Jamie McMurray (14th) and Mark Martin (15th) also remain mathematically alive. At the very most, all Bowyer needs to do to is: finish 28th or better; finish 29th or better and lead a lap; or finish 31st or better and lead the most laps.
I think most of the drivers are feeling a bit of freedom coming into this race since most drivers are clinched in the Chase and the ones that aren't can start working on next year.  So who should we look at to take the checkers?  First you have Jimmie Johnson.  I know he is sweatin' for another win which would put him 10 points ahead of Hamlin when the chase starts.  Not only that, but he hasn't had a win for a while and Jimmie and Chad are good where ever they go.
Clint Bowyer got a win here in 2008 and was fast in practice.  I look for a good run from him.   Of course Harvick is always good at short tracks and Tony Stewart is fresh off a win at Atlanta.  I expect top 5 finishes from those guys.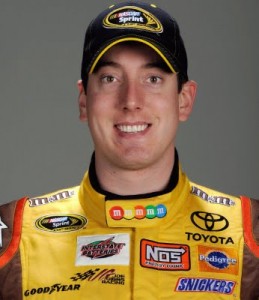 My pick of the week to win the race is Kyle Busch.  He won here in the spring race and as long as he is able to keep the wheels on his car, I look for him to take the checkers.
When: Saturday, 7:30 p.m. ET
TV: ABC, 7 p.m. ET
Radio: MRN/Sirius Satellite Ch. 128
Track layout: .75-mile oval
Race distance: 400 laps/300 miles
Estimated pit window: 105-110 laps
Qualifying: Friday, 5:40 p.m. ET
2009 winner: Denny Hamlin
2009 polesitter: Mark Martin