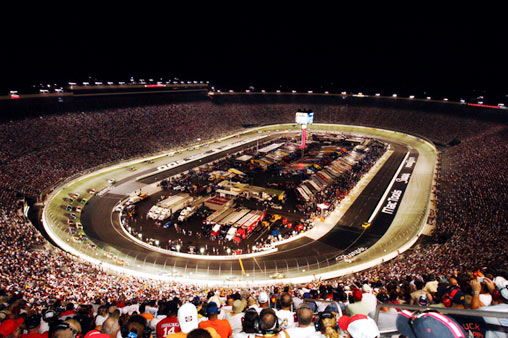 The Sprint Cup and Nationwide series go to the South's version of the Roman amphitheatre located in Bristol Tennessee.   There is no experience quite like a NASCAR race at Bristol Motor Speedway, especially at night. The 1/2 mile oval features some of the highest turns in racing with variable banking as high as 30 degrees and is known for its intense action, high contact and multiple  yellows which leads to intense emotion.
Look for the Joe Gibbs cars to pull a great run.  Kyle Busch swept both races at Bristol in 2009 and Denny Hamlin posted 2 top five finishes the same year.  Both drivers did  not fair too badly in the spring race this year, both with top 20 finishes.
Tony Stewart is a perfect driver for this track, a real digger and I look for him to get a top 5 finish.  Another driver who has not been having a very good year but usually has top 10 finishes here is Dale Earnhardt Jr.
Another great short track driver is Clint Bowyer and a surprise to me when I looked at the stats, was Marcos Ambrose who had 2 top ten finishes in 2009.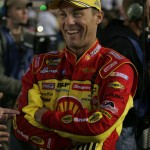 My pick this week to win the race is Kevin Harvick.  Not only is he the point leader and the only driver to clinch a spot in the chase, but he is really good here.  With the chase pressures off, Harvick can concentrate on just getting wins and having some fun.   It's still important for the 29 team to get wins so they can go into the chase with the points lead.  Currently Harvick has 3 wins with Denny Hamlin and Jimmie Johnson with 5.
The Nationwide race is on Friday at 7pm ET on ESPN and the Sprint Cup race is on Saturday at 7pm ET on ABC.  Enjoy watching the motorized gladiators battle it out!